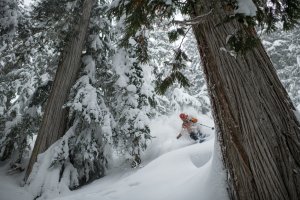 Join us at Patagonia Atlanta for an upcoming outreach event!
November 28th: Showing of "Treeline", a Patagonia original film. Trailer: "Patagonia Films presents Treeline, a film celebrating the forests on which humans have always depended. Follow a group of skiers, snowboarders, scientists and healers as they explore the birch forests of Japan, the red cedars of British Columbia and the bristlecones of Nevada, delving deeper into the rich environments they call home."
Representatives from the Chattooga Conservancy will be giving a brief presentation about the organization and our ongoing work to protect old growth forests in relation to the Southside Project proposal.
Doors are at 7:00 PM, with the presentation beginning at 7:30PM, followed by the film showing. Click here for more event info.
December 15th: Outreach/ info table at the store during shopping hours. We will be sharing information about our work and projects, in an effort to increase awareness of the issues and grow our membership base.
Patagonia Atlanta
34 E. Andrews Dr.
Atlanta, GA 30305
Directions