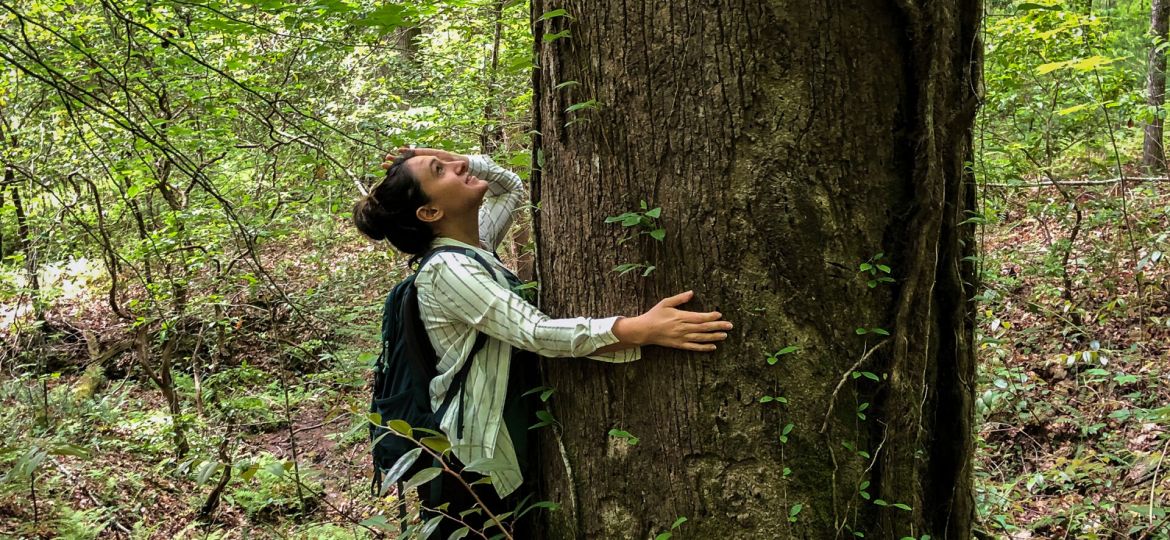 How can we protect these ecosystems from logging?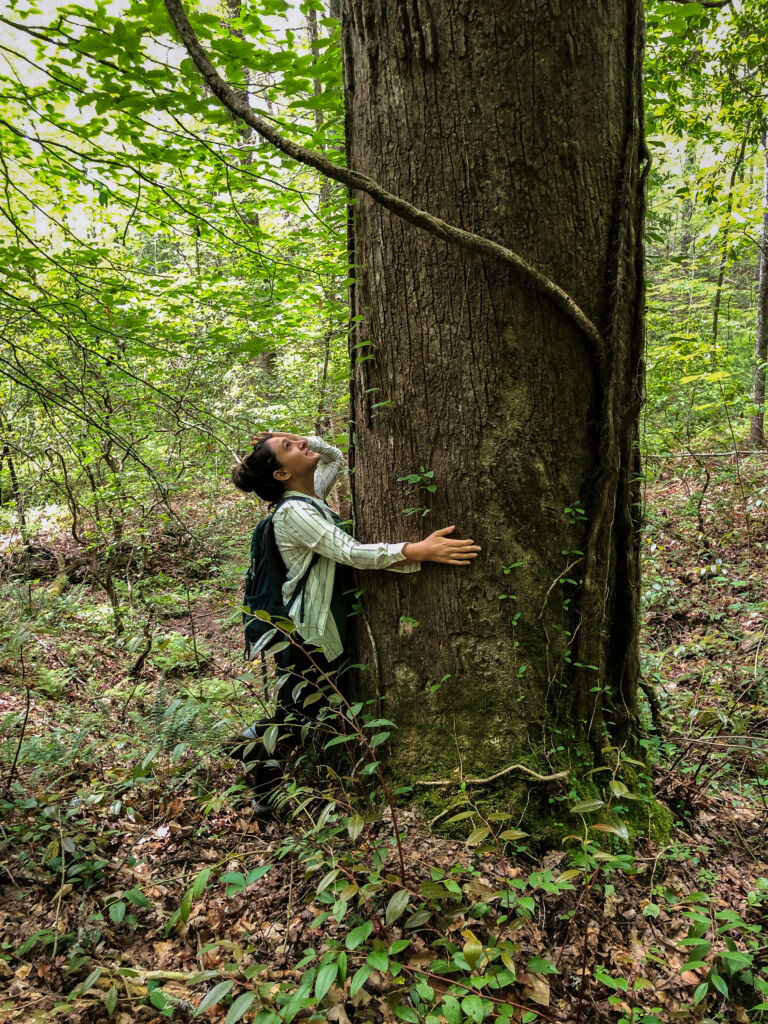 Pictured Above: Remnant old-growth stand in Chattooga River Watershed in the vicinity of Earls Ford Rd in SC.
The USDA Forest Service and Bureau of Land Management are accepting public comments here now, for making rules in response to the Biden Administration's Executive Order (EO), which was issued last year, to inventory mature and old-growth forests on our nation's public lands.  Although the EO highlights the vast importance of old growth, there is no direction to hold the agencies accountable to leave old-growth and mature forests standing, so act now!
Our old-growth and mature forests have complex ecosystems that store large amounts of carbon, protect drinking water, and house generations of wildlife. These complex ecosystems work to a far greater capacity than young forests can, so it is important to keep them protected now–while we can.
Despite President Biden's order, there are currently at least 370,000 acres of old-growth and mature forests slated for logging. With only ½ of 1% of old-growth forests remaining in the Southeast, we need to push for a national rule to be put into place to protect these areas before they are lost forever to logging.
Both the BLM and the Forest Service are accepting comments through June 20. Important talking points include:
It's great to see the administration has initiated a rulemaking process to address mature and old-growth forests on public lands. But we need a clear and meaningful rule to ensure mature and old-growth forests and trees are protected, including from logging, so they can continue to help mitigate the climate and biodiversity crises.
We urge the agencies to move swiftly to protect mature and old-growth forests, including from logging, before the end of this administration's term, even if other issues presented in the Advanced Notice of Public Rulemaking (ANPRM) take longer to resolve.
The Forest Service has correctly identified that mature and old-growth forests have physical attributes that contribute to ecosystem resilience to climate change and to nature-based climate solutions by storing large amounts of carbon.
Federal logging of mature and old-growth forests is ongoing and needs to be addressed. The Forest Service and BLM have targeted at least 370,000 acres of mature and old-growth forests for logging that are on the chopping block now. The agencies have acknowledged in the ANPRM that inappropriate logging is currently occurring in national forests and are seeking comments about the actions needed to change the current practices.  Tell them:  preserve old-growth stands and trees, and preserve mature trees over 80 years old.
The inventory identified that 18% of federal forests have reached the age of old growth. This is a fraction of the amount of old-growth forests that have largely been lost to logging. We need to protect the mature forests and trees both for their current important values and also so they grow to become old growth to expand their significant current contributions, help mitigate the climate crisis, contribute to healthy watersheds, and confer ecosystem resilience.
Try not to copy these talking points exactly because the Forest Service has a track record of disregarding pre-written and batch-submitted comments. Local perspectives also hold weight when these comments are being reviewed, so we encourage you to include what mature and old-growth forests mean to you, like storing large amounts of carbon, protecting drinking water for our communities, providing critical habitat for native plants and generations of wildlife, and protecting our native ecosystems. The official comment portal for the USDA Forest Service is found here. Share your thoughts by June 20 to help show these forests are worth more standing!
In addition to the official comment portal, the Climate Forests Campaign is also hosting a petition that can be found here to further the call for the protection of federal mature and old-growth forests.