By Buzz Williams
The exchange or sale of small tracts of Forest Service land in Rabun County is nothing new.  Almost two-thirds of the land in Rabun County is public land.  Congress has long recognized that there may be cases where there's a need for the transfer of small tracts of public land for schools, landfills, etc., where land may otherwise not be available.  The Forest Service is also authorized to use land exchanges of small tracts to obtain lands of greater value, or to improve management opportunities. However, the most recent proposal to sell or exchange 30 tracts of land in the Chattahoochee-Oconee National Forest is different; this time, it is almost purely political.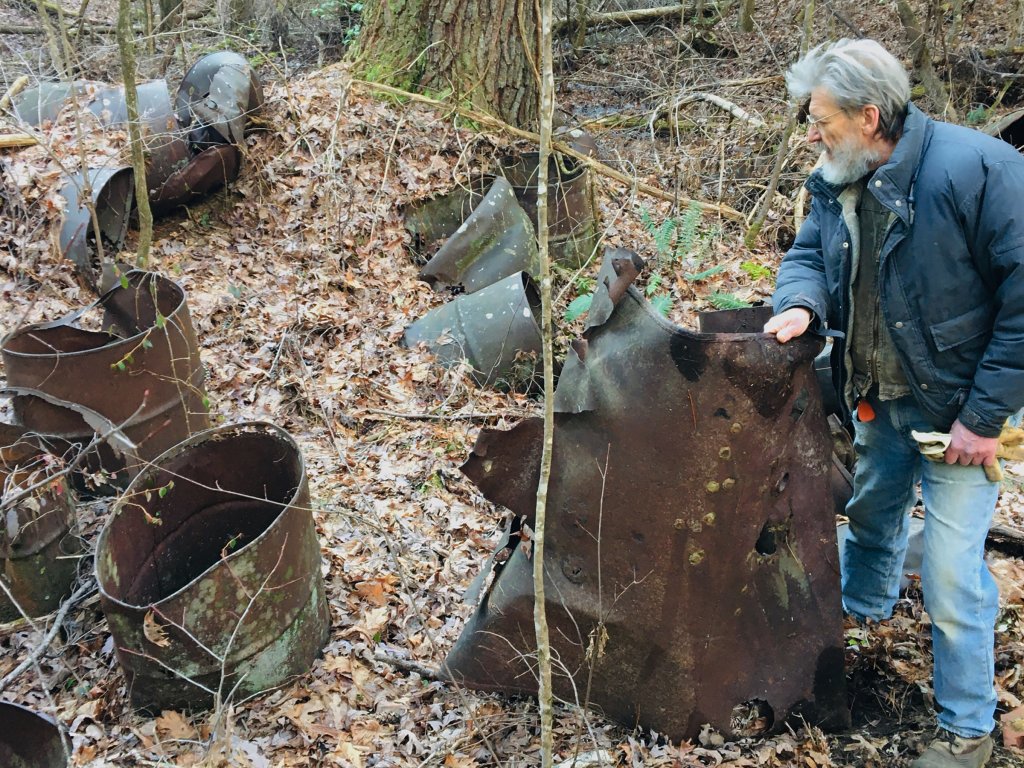 The federal government has created a number of ways to help communities acquire properties or funds for its civic needs, in cases where land availability is limited because much of the land is in public ownership. These counties can be granted federal payments in lieu of taxes, to account for federals lands unavailable to be levied for local property tax collection.  If a county needs property for a landfill or a school, there are also laws such as the Small Tracts Act or the Education Land Grant Act that allow acquisition—where a need can be clearly demonstrated.  In order to transfer land from federal ownership to local communities for these purposes, the Forest Service uses its authority by identifying lands that have "lost their value," to then sell or exchange to acquire other lands, usually of more value in terms of greater biological diversity or significant geological, recreational or scenic characteristics, which often are referred to as outstandingly remarkable values (ORVs).
Figures 1-9 show a chronological illustration of small tracts that have been transferred to Rabun County from the Forest Service for schools and landfills, where a need has clearly been demonstrated.  Beginning in 1972, the first of such tracts was transferred to Rabun County for a school, which was facilitated by the sale or exchange of lands with Georgia Power Co. and individuals who owned land near the Chattooga River to create the Chattooga National Wild & Scenic River Corridor, that was subsequently designated on May 10, 1974.  In 1994, the same process was used to transfer lands to the county for a landfill.  Later, when the original landfill–that did not have a "protective liner"–began leaching hazardous waste material onto adjacent the national forest, more land was transferred to Rabun County for mitigation of this pollution.  In the 2000s, Rabun County obtained even more land in the same way or via land grant (2002) for a primary and an elementary school on Boggs Mountain.
Nevertheless, in many cases, these land deals have been controversial.  For example, years ago when developers traded land by the Chattooga River to create Sky Valley, one of the most important mountain wetlands/bogs in northeast Georgia was destroyed.  One other deal that almost went through, but was stopped by public objection, was a land trade aimed at developing Tiger Mountain, that would have marred an iconic view shed.  In the case concerning Rabun County's old landfill in the vicinity of Boggs Mountain, the land acquisition was executed with the understanding that Rabun County would spend between $800,000 and $1 million to mitigate the hazardous leakage.  Was this ever done?  In each case, public oversight was, or would have been, critical.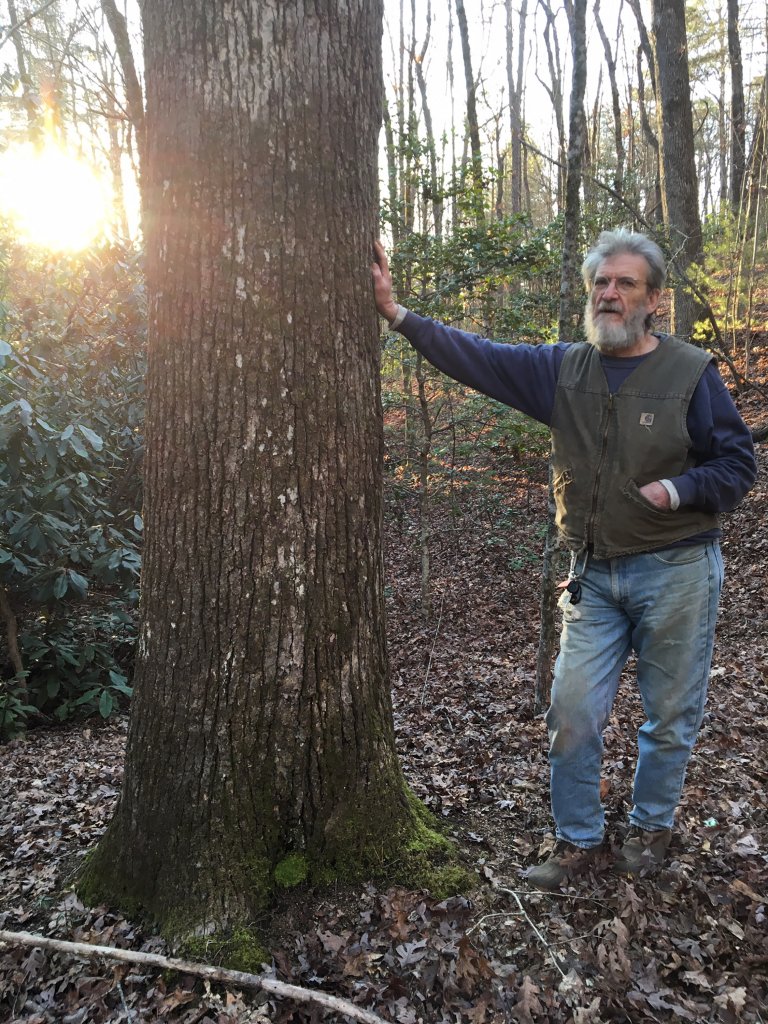 Careful oversight of these Forest Service land deals is important for another reason.  In some cases, there is a "net loss" of public lands as a result of land trades or sales in Rabun County.  Land values in Rabun County are high, because of the remarkable scenic beauty of our public lands.  For that reason, money generated is sometimes used by the Forest Service to purchase cheaper lands in other national forest districts where prices are lower, thus yielding a bigger "bang for the buck" at Rabun County's expense.  One such deal in 2007 resulted in a net loss of 240 acres of Rabun County's pristine public land.
The most recent proposed land sale/exchange has an even greater possibility for controversy.  First, it is no secret that the current administration intends to liquidate as much public land as possible for private economic and/or industrial development.  Top administration officials with the Bureau of Land Management have stated a clear intent to sell our public lands for development.  This latest land sale/exchange in Rabun County was initiated by an Act of Congress, sponsored by Rep. Doug Collins and Sen. David Perdue, both from Georgia.  Former Georgia Governor Sonny Perdue is now the Secretary of Agriculture, which manages the USDA Forest Service, and all of them are fervent supporters of the current administration.  One only needs to connect the dots to conclude that this particular land deal is likely a political trial balloon to set a very dangerous precedent for selling more of our public land for private economic/industrial development — at the expense of conservation, and the ability of citizens to utilize the land for recreation, nature study, hunting, and so many other uses.
There are other clues that this proposed land deal must be scrutinized and vetted to identify its faulty justifications and wrong reasons.  For one, the total acreage of national forest lands proposed for sale at Boggs Mountain is vast, covering almost 800 acres.  It's common knowledge that the Rabun County Commissioners are interested in purchasing the Boggs Mountain tracts.  But this is much more land than is needed by the county for their informally stated reasons of expanding education facilities, constructing hiking and mountain bike trails, and expanding the landfill.  Any proposal should include a clear demonstration of need, that is supported by specific plans for implementation.  To date, no specific plans have been submitted or shared with the public for exactly where these facilities would–or could–be located.  Note that field surveys by the Chattooga Conservancy have so far failed to locate any land in that area that is suitable for a "school farm," since most of the terrain is steep.  Even more concerning, we have discovered that all of the national forest tracts in Rabun County that have been targeted for "disposal" possess great value for protecting adjacent private property values, preserving scenic view sheds, and for protecting streams and wildlife habitat.  Also troubling is that this public land sale deal was negotiated over several years, behind closed doors.
The Forest Service has indicated that a county resolution is needed to move forward with selling any or all of the national forest tracts in Rabun County.  Currently, Rabun County Commissioners have not announced opportunities for adequate public input, prior to drafting a resolution addressing the national forest land sales.
Our national forest system was established by the Weeks Act of 1911, and these national forest lands were set aside for permanent protection.  Public lands are more valuable than ever.  Citizens must not let this national forest land sale go through as currently proposed.  Citizens should demand accountability in asking Rabun County Commissioners to hold a public forum, listen carefully to public input, etc.—before a resolution is composed regarding the sale of each and every tract of national forest land encompassed by this proposed land deal.