River Cane TransPlanting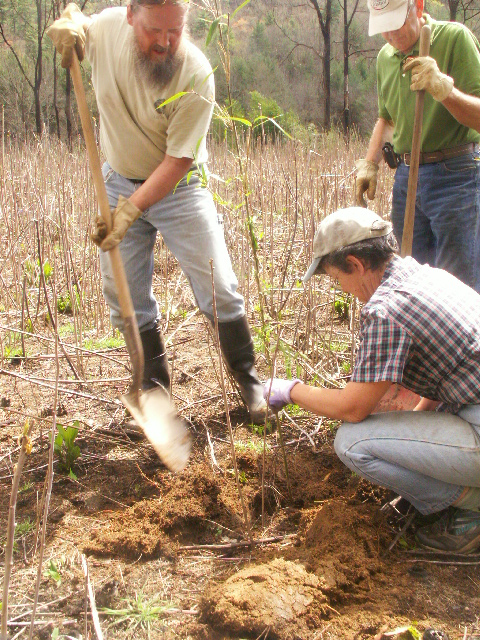 The Native Cane Restoration Project is a multi-year collaborative effort with the Eastern Band of the Cherokee Indians, the Revitalization of Traditional Cherokee Artisan Resources, and the Andrew Pickens Ranger District to proactively manage and restore 29 acres of native river cane habitat along the Chattooga River in South Carolina. We're now working to expand an area of cane near the Hwy 28 bridge. Join us to help transplant cane culms and be a part of restoring this endangered habitat!
We only need a limited number of volunteers for this event. Sign up to reserve your spot!
What to Expect: We'll be digging, transporting, and carefully planting culms in an area that's recently been cleared of invasive species and briars. Some additional work to remove invasive species may also be necessary. Expect to get dirty, and come prepared for the weather and elements! You could run into briars, insects, poison ivy, etc. Please dress for the activity– we recommend sturdy work pants (leggings can get snagged on briars), long sleeves, boots, and a hat.
What to Bring: Work gloves, plenty of water, snacks/lunch, a mask, and your own tools if you'd like (shovels, Pulaskis, and nippers are ideal for this, and an extra wheel barrow would be great!).
COVID precautions: We'll be working outside with space to spread out, but it may be necessary to work in close proximity to others at times. Please wear a mask when working near others and limit sharing of tools. Work gloves are strongly recommended, and we'll also have hand sanitizer available.
Note: The sign-up form does not show a confirmation that the form was successfully submitted– please check your email!
Sign Up to Volunteer