Canoe Removal Day 1
We'll be starting the process of removing the wooden canoe from the Chattooga River on Tuesday, July 6th. Day 1 will involve carrying the cradle to the canoe (across the river/lining it downstream) and loading it up, as well as doing some trail clearing for the future hike out. Day 2 (hauling it out) will likely be scheduled for sometime the following week, based on weather.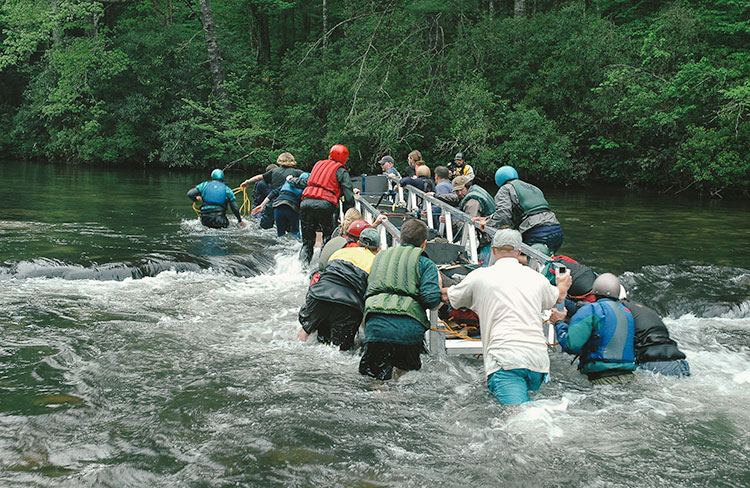 Please sign up below if you plan to join on Tuesday! We'll need 15-20 people for this part of the process.
Details: Meet at the Chattooga Conservancy office at 9AM. We have limited parking space, so please carpool as possible! We'll caravan to the trailhead and hike in, cross the river, and get to work transporting the cradle and clearing portions of the trail for the hike out. Please plan for a full day!
What to bring: Plenty of water, lunch/snacks, and a PFD.
Don't hesitate to email us with any questions. Hope to see you Tuesday!
Note – the form below may not show a confirmation when you sign up. Please check your email to make sure it went through!
Sign Up to Volunteer
We're sorry, but we're no longer accepting new volunteers for this opportunity.