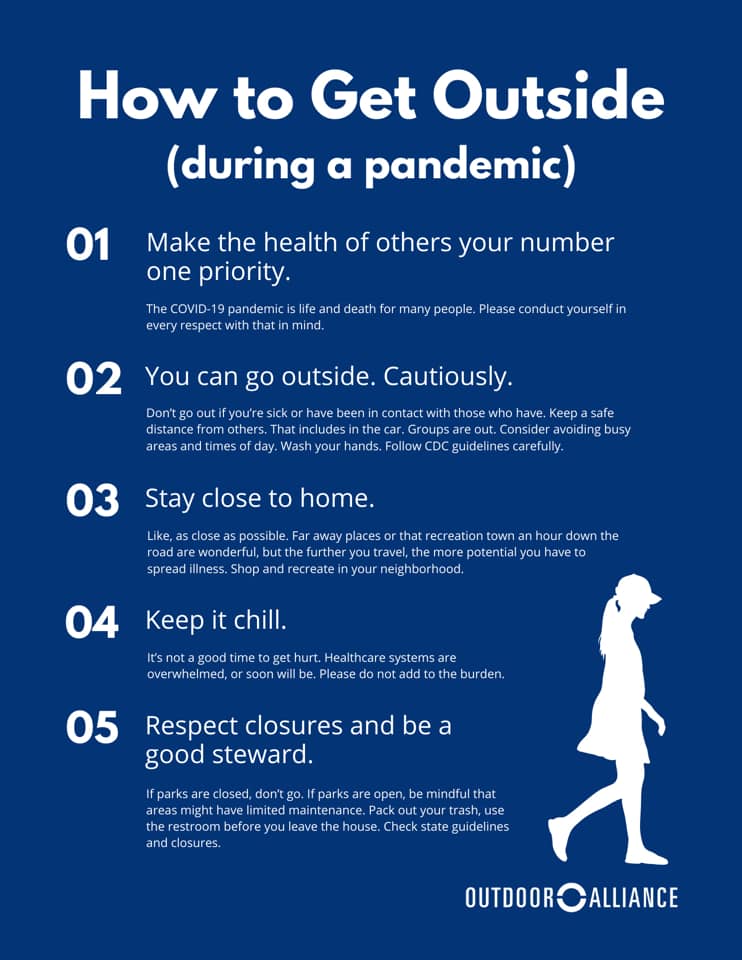 Many folks are heading to our national forests in the midst of the ongoing COVID-19 crisis. It's certainly understandable to seek refuge in our wealth of public lands in the Chattooga River watershed! However, we are seeing some overcrowding and improper waste disposal issues in many locations as a result. If you choose to get out into the national forests during this time, please obey all closures, and please follow safe and hygienic practices at all times. Visit lnt.org to learn Leave No Trace principles before heading out.
Many restroom facilities, campgrounds, and trails have been closed in the national forests, in the interest of public health and safety. For the latest updates on closures around the Chattooga watershed, visit the following pages:
We are planning some clean-ups in the future, when we're all able to get back out and work together. Stay tuned here, and also follow Wander North Georgia and Keep Rabun Beautiful for opportunities to get involved.