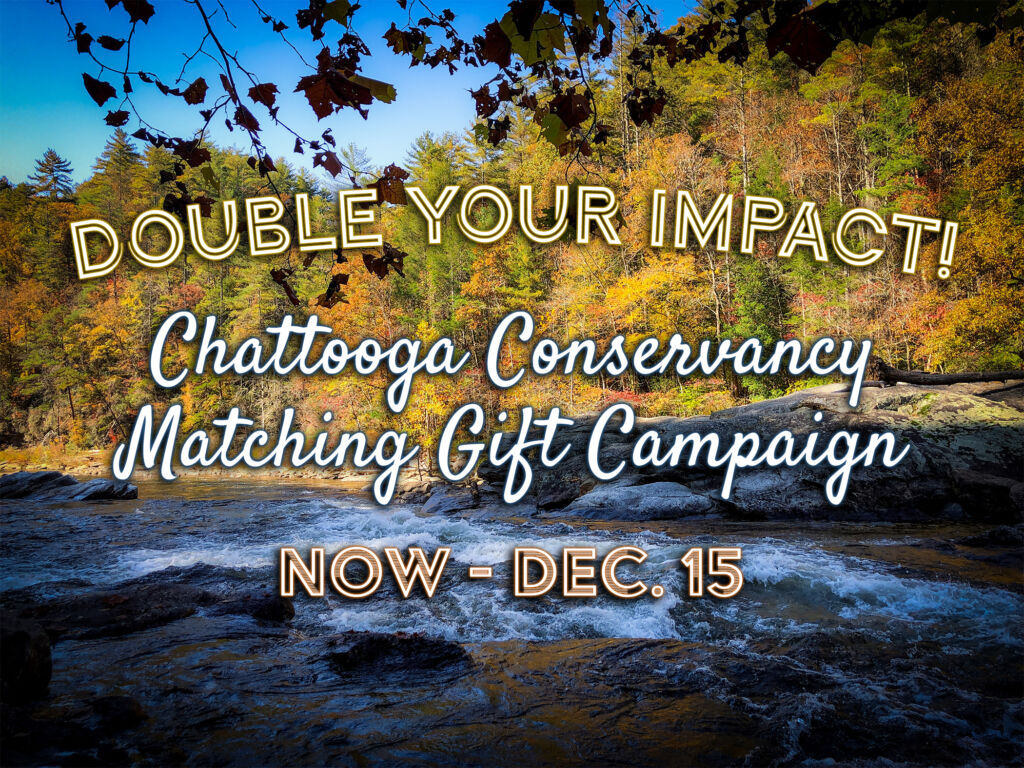 Update 11/23/20: Our Matching Gift goal has officially been met and exceeded!! We are overwhelmed by the generosity and support of so many members, friends, and community members who contributed to make this campaign a success. Thank you so much for your donations to help sustain our work to protect the Chattooga River watershed!
---
Update 11/17/20:  An additional generous funder has donated to raise our goal to $7,500, for a total fundraising challenge of $15,000! THANK YOU to all who have contributed to meet our initial goal!
---
Now through December 15th, your contribution to the Chattooga Conservancy could go twice as far to help protect the Chattooga River watershed! A group of generous funders will match all donations during this time up to a total of $7,500. This includes all new memberships and renewals, and if you join or renew as a monthly Sustaining Member during this campaign, your first six months will be matched! Recurring donations mean your giving is spread throughout the year, helping us maintain steady support for ongoing programs and address issues as they arise. Now is a great time to join, renew, or make the switch to being a Sustaining Member!
This has been a challenging year for all of us, and we're so grateful for the support of our members. We're working to protect water quality in the Chattooga and its tributaries, monitor the Forest Service's actions across the watershed's three national forests, and educate the public about the watershed's incredible features and the threats they face. Your matched contribution will help us finish the year strong, to carry us into 2021!