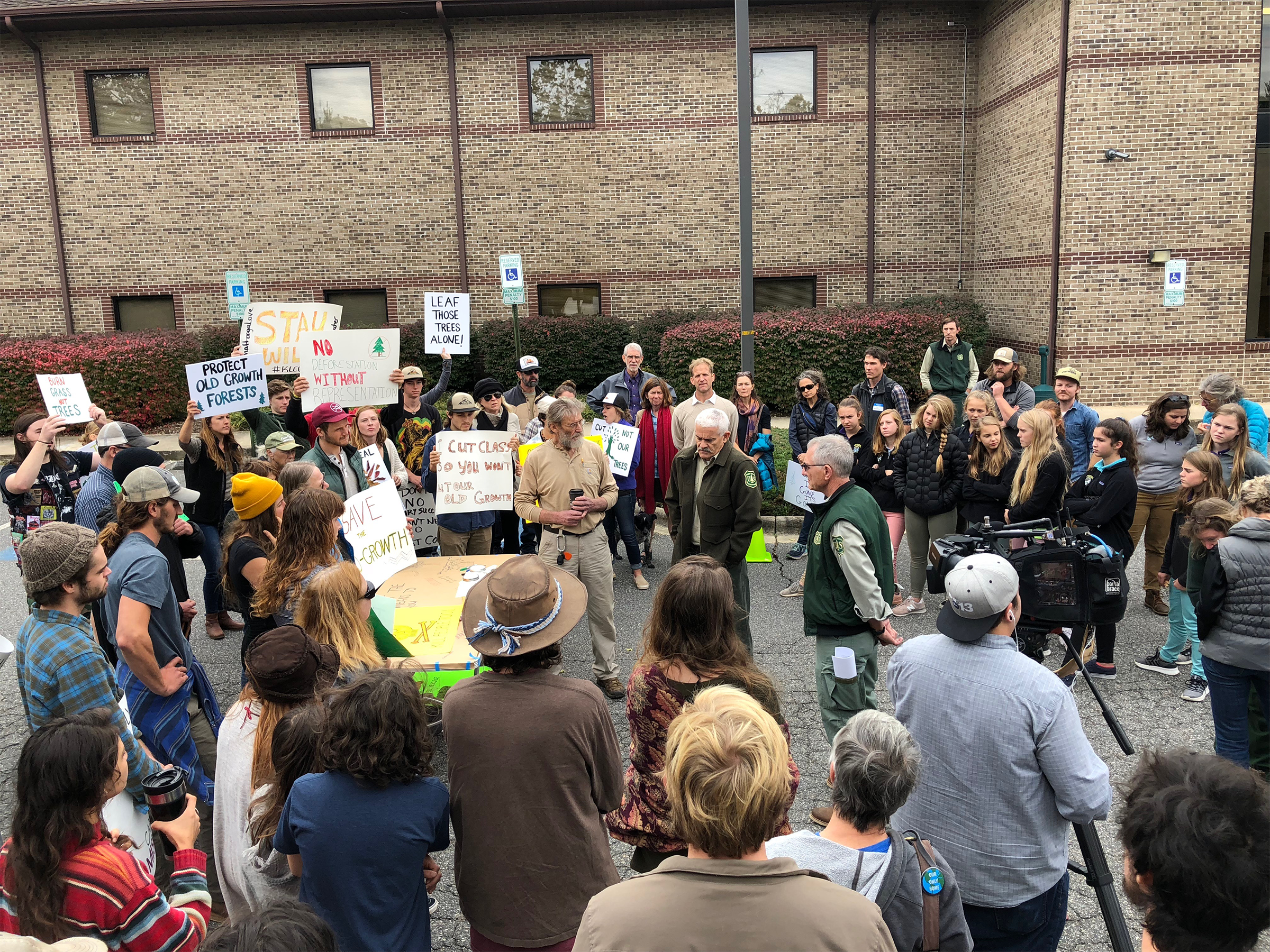 UPDATE – January 11, 2021
On Friday, Jan. 8th, the Southern Environmental Law Center (SELC) filed a lawsuit challenging the new Forest Service rule on behalf of the Alliance for the Shenandoah Valley, Chattooga Conservancy, Cherokee Forest Voices, Clinch Coalition, Defenders of Wildlife, Georgia ForestWatch, MountainTrue, Virginia Wilderness Committee, and Wild Virginia. Read more here: Lawsuit: Stop Trump administration's parting shot at national forests.
---
November 23, 2020
On Thursday, Nov. 19th, the U.S. Forest Service finalized a major rule amending its National Environmental Policy Act (NEPA) regulations, which will limit public involvement in many forest management projects. The Forest Service has dropped or changed some portions of the finalized rule since it was proposed in 2019, but it remains highly problematic and troublesome for the future of public involvement in the projects that affect our public national forest lands.
The initial proposal included designating a number of management activities as "Categorical Exclusions" (CEs) and eliminating scoping for CEs, which would have allowed the Forest Service to plan and implement those activities with minimal public input and environmental analysis. Many of the proposed CEs have been dropped or changed, but substantial detrimental portions still remain:
The rule allows timber harvests of up to 2,800 acres (reduced from 4,200 acres) to proceed under a CE. This is larger than nearly all commercial timber sales in our region*, and will thus allow most projects to proceed without NEPA analysis in an Environmental Assessment (EA). The public comment period of the EA process–a major opportunity for citizens to provide important input–will be lost for these projects.
The rule allows construction of 2 miles of roads (reduced from 5 miles) under a CE. Unpaved roads are a significant source of erosion and sedimentation in the Chattooga River watershed, and any additional road construction should include a thorough effects analysis.
The rule allows "Determination of NEPA Adequacy" (DNA). This will enable the Forest Service to use analyses from former projects for new, unrelated projects in other areas, and avoid conducting new analyses if they decide that the effects will be "substantially the same."
The rule allows "special uses" that impact up to 20 acres to be classified as CEs, including utility corridors to cross national forest land.
The finalized rule went into effect on Friday, November 20th. The rule does still require that CEs be scoped, so we will continue to closely follow the Forest Service's project planning in our area and notify the public, and urge you to get involved. Much of the rule has also been pushed off to be dealt with by the incoming administration, so expect further updates in 2021.
—-
*

The massive Loblolly Pine Removal and Restoration Project in the AP Ranger District (SC) included 3,172 acres of commercial timber harvest in its 2013 decision. A commercial harvest of this scale is highly unusual in the Southern Appalachians.