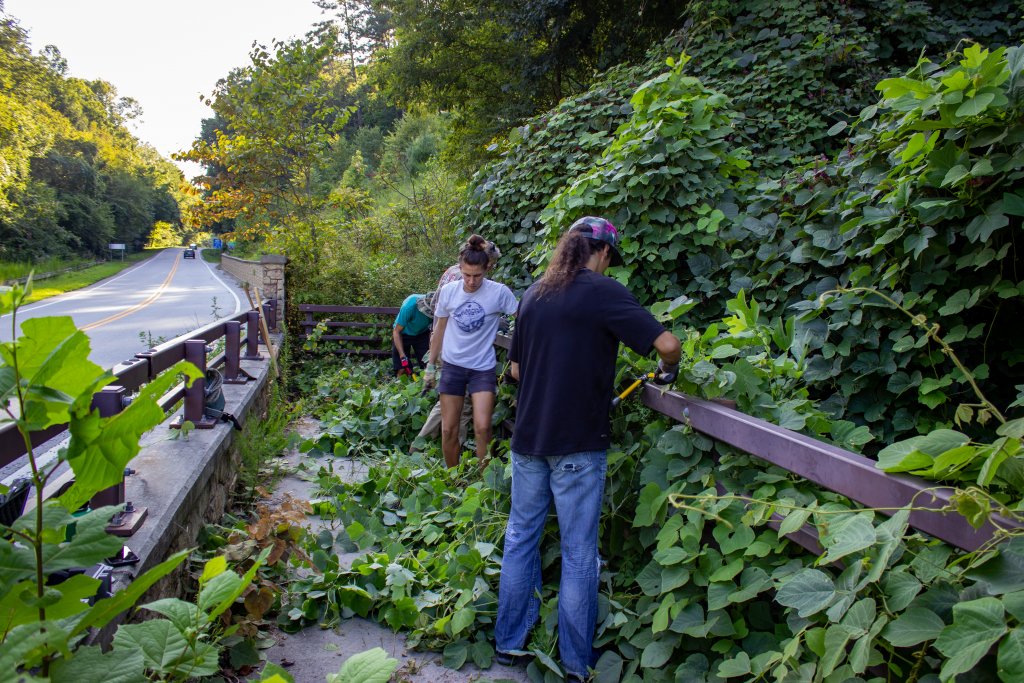 UPDATE 3/23/20: This event has been POSTPONED. We will reschedule as soon as we are able.
Join us for our first Kudzu Cleanup Hike of 2020 on March 29th!
We'll be meeting at Wander North Georgia at 9:00AM, then will carpool or caravan to the trailhead (about a 35-minute drive). The hike down to the river is then about a third of a mile. We'll work to dig up kudzu roots for about 2 hours and then head out to get back to Clayton in time for lunch around 12:30-1:00. We'll supply tools, just bring water and a pair of work gloves!
We're only looking to bring a group of 15 volunteers for this event. Please check out the Facebook event page for more details and to RSVP.