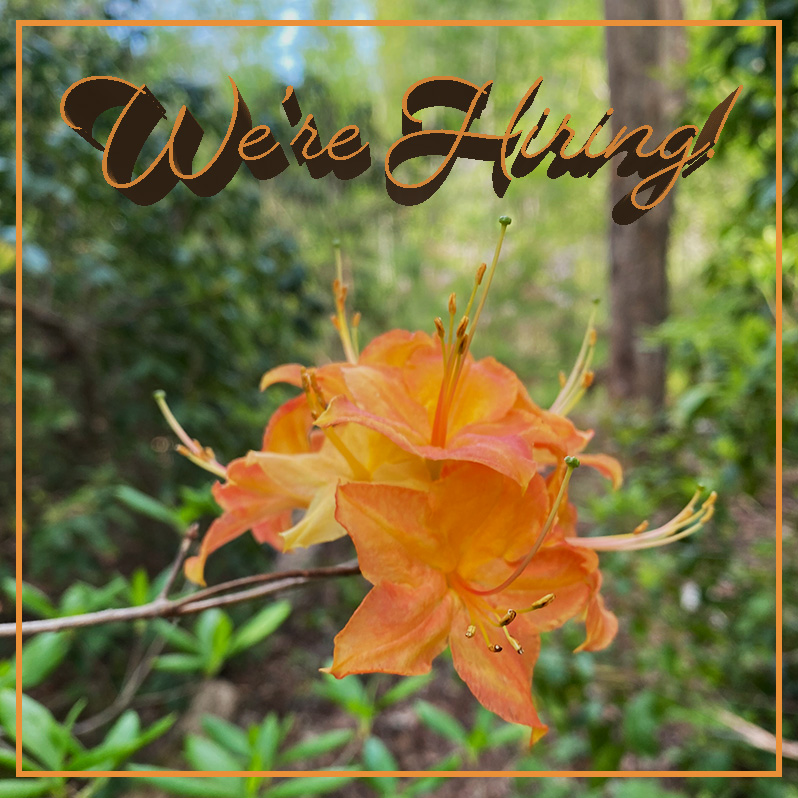 Chattooga Conservancy is looking for a Program Specialist to join our team. This is a full-time, year-round salaried position. Applicants should be comfortable in a collaborative work environment, passionate about environmental preservation, and willing to advocate in multiple arenas for environmental protection. The staff position will work under the direction and supervision of the executive director.
Chattooga Conservancy is a 501(c)(3) organization working on a wide variety of public and private land management issues in the Chattooga River watershed area. The Chattooga watershed encompasses roughly 180,000 acres, with about 70% of the area designated as public land managed by three separate national forests in NC, SC and GA. The National Wild & Scenic Chattooga River is central in this landscape and the watershed is one of the most unique and biologically rich ecosystems in North America.
Chattooga Conservancy's mission is to protect, promote and restore the Chattooga River watershed ecosystems; to ensure the viability of native species in harmony with the need for a healthy human environment; and, to educate and empower communities to practice good stewardship on public and private lands.
Preferred Qualifications
B.S., B.A. or higher degree in environmental science, biology, forest ecology, botany, environmental education or a related field.
Work experience in an environmental field.
Work experience in the 501(c)(3) non-governmental organization sector.
Preferred Skills & Competencies
Teamwork Listening, critical thinking, strategizing, creative problem solving, promoting teamwork, adaptability.
Communication Strong verbal, written and presentation skills. Technical, scientific and general writing skills. Ability to review, compose and assist with technical, scientific and general writing as needed. Proficient with social media platforms.
Initiative Innately motivated self-starter with a passion for environmental conservation and preservation. Ability to work well both independently and collaboratively.
Computer Proficient with Microsoft Office, Google Suite, Adobe Creative Suite, ArcGIS Desktop, ArcMap.
Fundraising Experience seeking/cultivating funding opportunities, or willingness to learn/collaborate on such work.
Position Specific Tasks To Include
Monitoring and oversight of US Forest Service (FS) proposals and projects in the Chattooga River watershed.
Collaborative projects with the FS.

Understand FS processes for decision making, accountability, public input, deadlines.
 Analyze, respond to scoping and environmental assessment documents.
Advance collaborative projects including Native Cane Restoration Project, Warwoman Watershed Management Plan Implementation Project.
Conduct field inspections, biological monitoring, compliance monitoring, and/or reconnaissance surveys of areas affected by FS proposals, projects.
Organize, process field data as appropriate (Excel, ArcGIS, etc.) to document findings.

GA DNR 319(h) Grant: Warwoman Watershed Management Plan Implementation Project

 Solicit partnerships, communicate with stakeholders, advance project work plan.
Produce quarterly, annual and final reports/invoices.

Water Sampling

Perform water sampling at priority impaired tributaries to the Chattooga, use Adopt-A-Stream and other accepted protocols.
Post water quality data on website (TablePress).
Manage/purchase water sampling supplies.

Public Outreach & Education

 Create educational materials (photo, video, narrative, website, Powerpoint, flyer, etc.) relevant to advocacy campaigns, project information, updates, for dissemination to affected and general publics.
Update online interactive map using ArcGIS.
Produce, edit, publicize virtual (online) science education content (photos, videos) based on Chattooga watershed issues, natural resources.
Produce, publish variety of content on social media platforms. Help maintain audience engagement.
Contribute content for Chattooga Currents (bimonthly) and Chattooga Quarterly (occasionally).
Give public presentations about projects, campaigns.

Volunteer Recruitment & Management

 Schedule, post Chattooga stewardship events.
Manage supplies, forms, waivers, other logistics.
Lead events, support if led by another member of staff/board/volunteer leader.

Fundraising

Seek, cultivate funding prospects.
Review, compose, assist with grant writing.
Engage in work to grow organization memberships and supporters.

Additional Programs
Salary
Salary Range: $33,500–$35,000. Employee compensation commensurate with experience, skills and organization funding.
Benefits
Paid holidays, vacation and sick leave. Ability for some remote work. Estimated commuter travel is 3-4 days per week.
How to Apply
We encourage all applicants to review our website to familiarize themselves with the Chattooga Conservancy before applying.
Applicants may send a cover letter and resume to info@chattoogariver.org Please include subject line: Staff Application 2022.
Chattooga Conservancy is an equal opportunity employer and considers all qualified candidates for employment without regard to race, ethnicity, creed, national origin, religion, age, gender, marital status, disability, sexual orientation, veteran status or any other status protected by law.